Any excuse for a themed get together with games! And what great ideas for food, gifts and games..
A good friend of mine is having her baby shower and after researching I made her a chalkboard sign she can use as the baby gets older. Being a graphic designer, this was suiting form me. I also love those growth shots! I also made a sock bouquet and towel teddy bear. The card was a cute baby carriage with buttons and according pleat fan.. All in the blue theme.. I also had a go at making little gingerbread teddy bear cookies, an idea I saw on
Pinterest
but I used Tiny Teddy biscuits. It was too fiddly to have it holding/hugging the tiny teddy so I ended up making them pregnant :)
Food
So many great ideas once again.. Teddy bears, animals, popcorn (ready to pop), baby themes- wrapped in blankets etc..
Gifts
Milestone or growth charts or gifts with a twist.. Make mundane wash cloths and socks into cupcakes, flowers, teddy bears or other animals..
My own creation of a growth chalkboard sign for photography
My own creation based on the tutorial above
My own creation using the tutorial above with a hand towel
Cards
Pin family
Games:
A lot of quiz type ones are great! Match the baby animal or famous babies, baby related scategories, nursery rhymes etc.. And of course predictions and advice cards can be fun, even creating a time capsule for the baby to open when 18..
Pin the dummy on the baby or sperm on the egg
Guess how many lollies in the bottle
Skull from a baby bottle
Spit the dummy (see how far each can spit a dummy)
Mum or Dad? Choose between the facts (when first walked etc)
Labour or porn- Close up pics of faces and have to guess which
Baby bingo (with gifts)
Name the song (with baby theme)
Guess the name (or suggest names)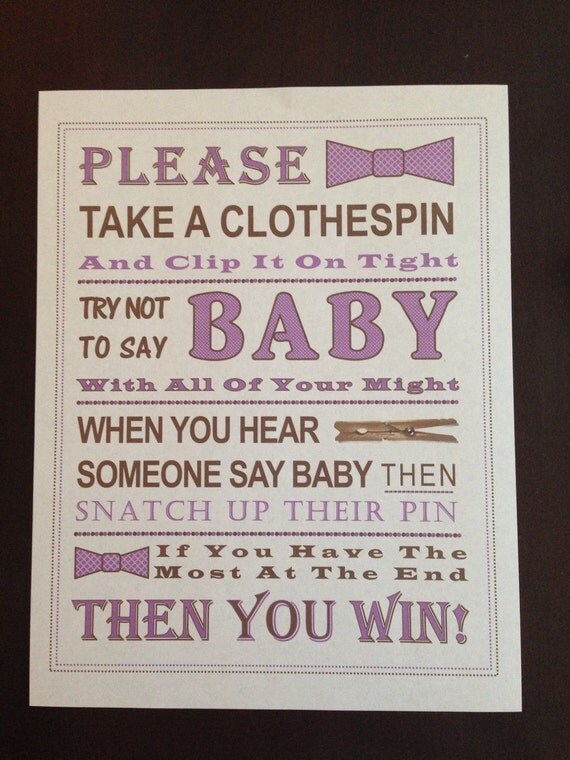 Don't say "baby"- easy and fun- Or give everyone name tags with baby related names (nappy, bottle etc)
How the baby was made- Toilet roll with plunger
(or similar game with balloon between legs and partner has to pop it by "humping" with hips)
Celebrity babies
Save
Save
Save
Save
Save
Save
Save
Save
Save
Save
Save
Save
Save
Save
Save
Save
Save
Save
Save
Save