is a space to put ideas, inspiration and cool things I find and create myself. I love patterns, fabrics, textiles, paper, recycling, craft, graphic design, photography, film, retro, vintage and anything clever or different!
Saturday, May 6, 2017
You sure can get creative with toilet signs. I love the simplicity and graphic style of some of these!
Save
Save
Save
Save
These are my absolute favourite! I want to buy them but they know longer have them! The colours and retro patterns!! Ebay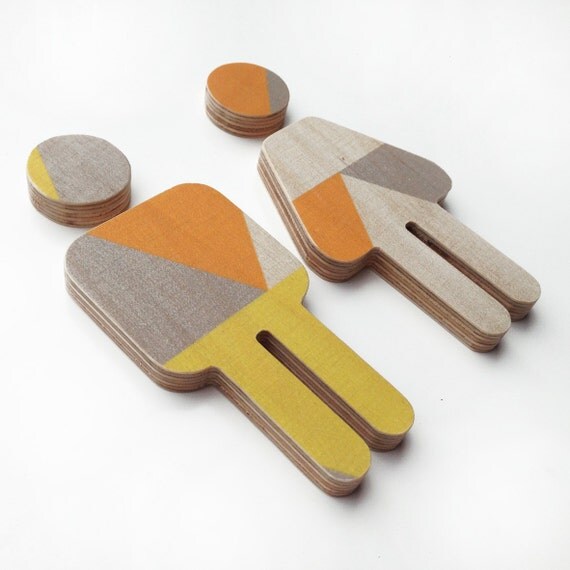 She also makes these wooden ones: Ebay
Since 2011,
Tatsuya Tanaka
has used his imagination to l;look at everyday items like food from a different perspective and create miniature dioramas. Everyday for the last six years he has made them into a calendar that can be followed with a new image per day.
"Everyone must have had similar thoughts at least once. Broccoli and parsley might sometimes look like a forest, or the tree leaves floating on the surface of the water might sometimes look like little boats."
So many more on his website or follow his
Facebook
page!
Plus similar ideas on my previous posts:
Tiny Cement Sculptures Melting Into The Streets
Everyday Objects Come Alive
Another great artist,
William Kass
, creates similar images in his Minimise series using
food
or
objects
: So many more on his website!